Getting Started with VinScan
Opening VinScan - First time
Using VinScan & Available Features
Uploading results to VINMAN Solutions
Lighting conditions whilst scanning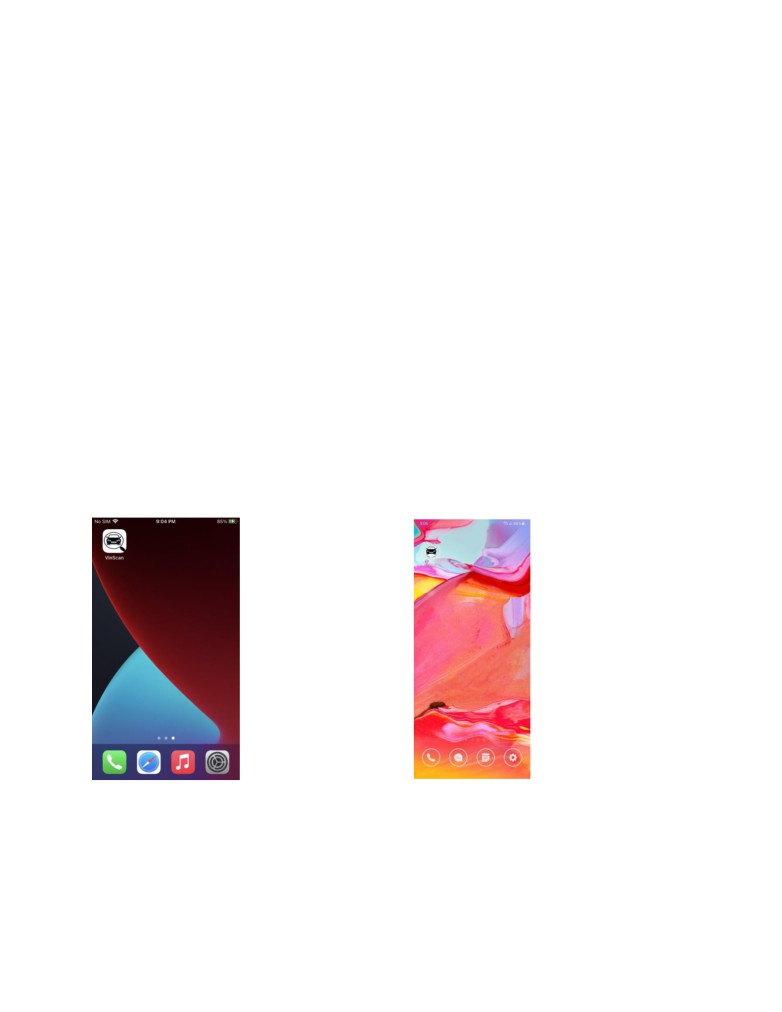 Thank you for using VINMAN!
Welcome to VinScan, your easy mobile experience for scanning two dimensional barcodes. VinScan has
been created to offer a fast simple method for scanning barcodes. By decoding the results within the
embedded two-dimensional matrix. VinScan will return the output of the scanned barcode in text
Getting Started with VinScan
Please visit where our application is available :
Once downloaded, you my access VinScan by tapping VINMAN Solutions icon.

Opening VinScan - First time
The first time the app is installed, your requested to allow access for usage of your camera.
Camera access is essential for using VinScan. We need access to your camera for live video processing to
determine the results within the two-dimensional barcode. VINMAN Solutions Inc. does not record any
images or live sessions of any kind. Please allow for VinScan to access your camera if you would like to
Here are the following supported barcode types capable to be processed by VinScan:

Using VinScan & Available Features
Once you can view your camera within the VinScan app, you may now attempt scanning one of
You can scan two dimensional barcodes by pointing your camera at the barcode and ensuring
the barcode is completely visible within the cameras view for a valid scan. Once a valid scan is found, the
resulting text found within the barcode will be prompted. From there, you can decide what your next
action will be; 'cancel' or 'confirm' with processing your scanned result.
Uploading results to VINMAN Solutions
These options 'cancel' or 'confirm' after a valid scan, is requesting if you would like to attempt
sending the results to the VINMAN Solutions dedicated server. By selecting 'cancel' you will return to
scanning and you can continue to scan another barcode. The 'confirm' selection is a VINM N Solutions
exclusive feature and you must be a client of VINMAN Solutions Inc. in order to use this feature. This
feature sends the results from your scanned barcode to VINMAN Solutions in order to create an
associated information record about the scanned barcode. For more information on how to become a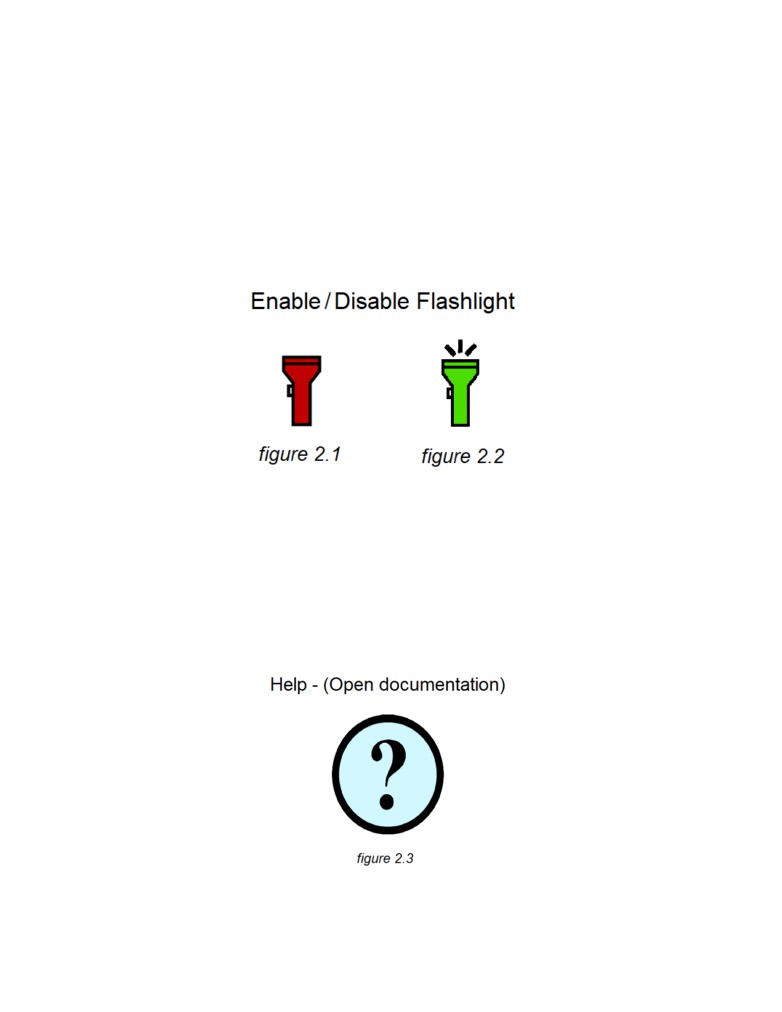 Lighting conditions whilst scanning
Make sure you have adequate lighting conditions as for your lighting within the surrounding
area will affect the ability of the scan. You can use flashlight icon within the top right of the app to
enable your flashlight on your mobile device. This will help in low lighting conditions to ensure barcodes
can be visible while attempting to scan. In
figure 2.1
here is the icon representing a mobile device with
the flashlight disabled. In
figure 2.2
you can find the icon that represents a flashlight that is enabled on
By selecting the help button, you will open up a page in your browser to this current document.
This gives you access to all the features within the VinScan application and all of the respective
documentation to explain the features. In
figure 2.3
, here is an example of what the button looks like to
open the VinScan user guide.